Flexible living
at the hotel
Your hotel subscription with low rates starting from 4 nights per month
Flexible living in the hotel
Your hotel subscription with low rates from 4 nights per month.
Find favorite hotel. Book subscription. Flexible living.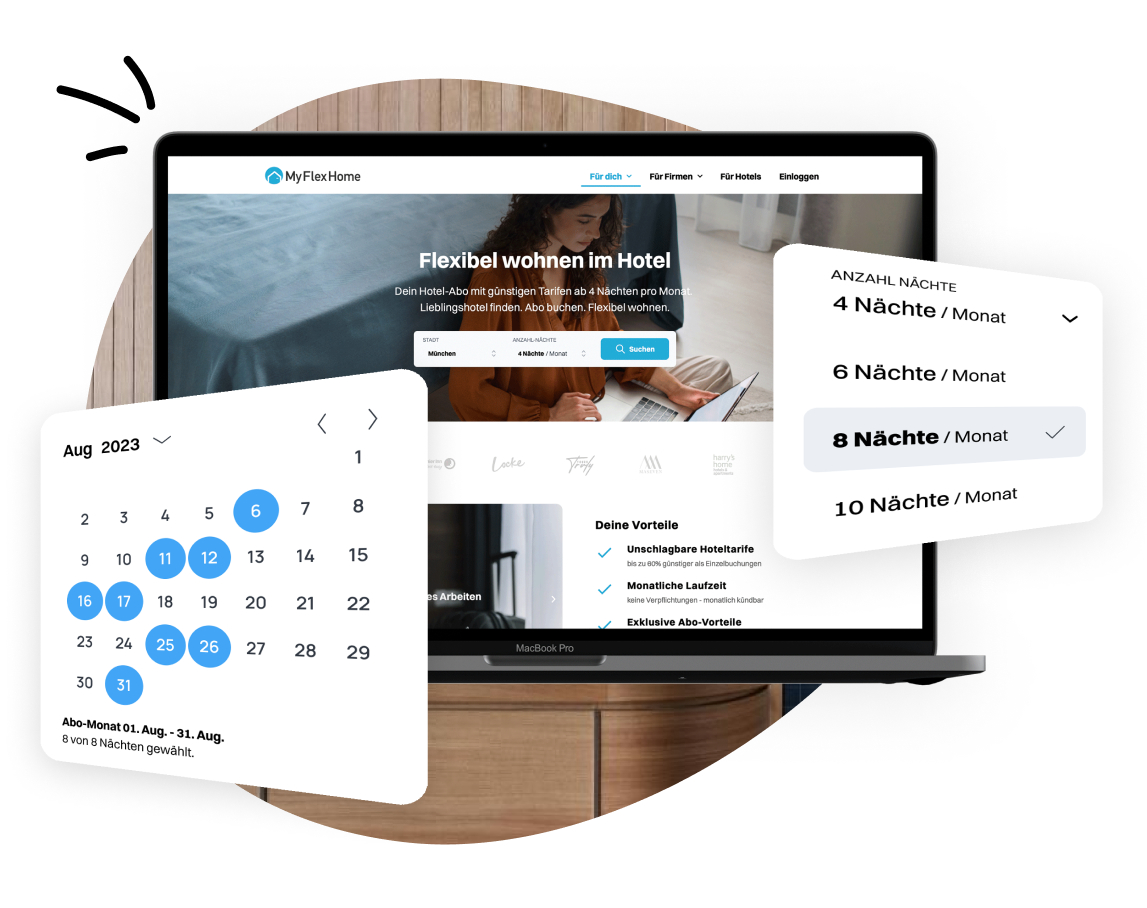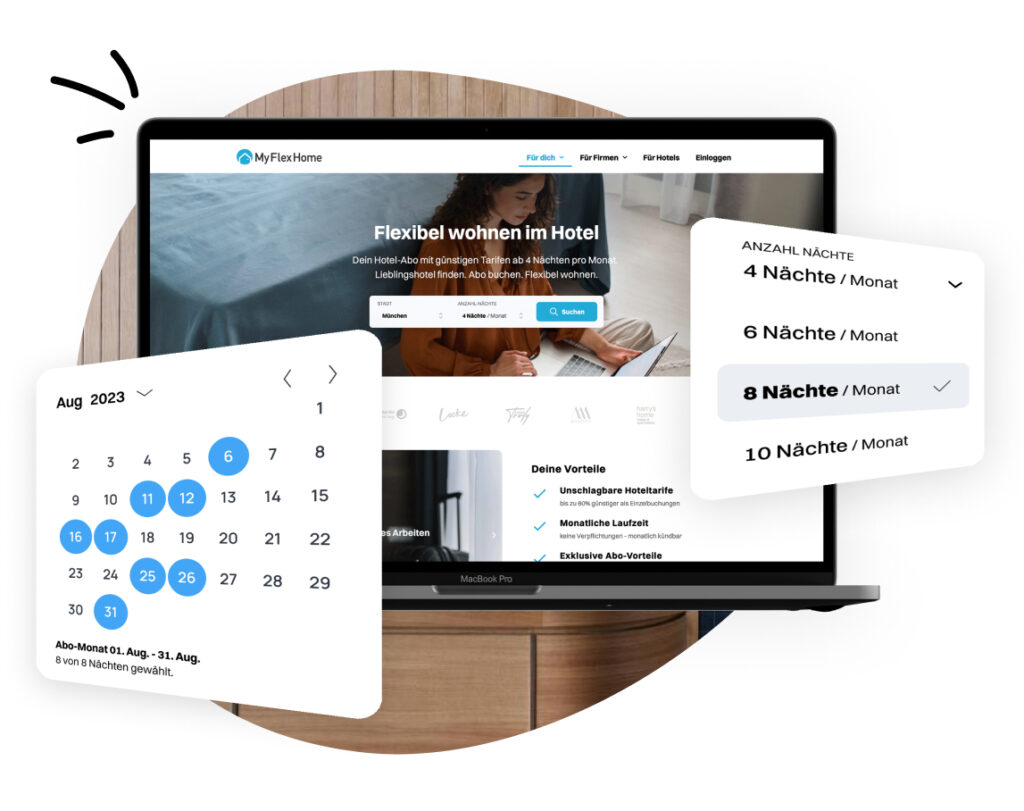 *maximum the number of nights of your active subscription
Cheaper than single bookings & constant price
Now exclusive
Hotel Deals
save!
Join the MyFlexHome community and save up to 60%.
Secure exclusive
Hotel Deals!
Benefit now from unbeatable offers and save up to 60%. Join MyFlexHome and become part of the community! Get exclusive hotel deals!
Frequently asked questions
© 2023 MyFlexHome All rights reserved